At the end of August, a new invasive flora species was detected on the island of Faial – the 𝘐𝘱𝘰𝘮𝘰𝘦𝘢 𝘱𝘦𝘴-𝘤𝘢𝘱𝘳𝘢𝘦. Detected on Porto Pim, this species is known for existing strictly on dunes, having in the past been reported in Porto Santo in the Madeira archipelago. As it is a potentially invasive species, after its detection the necessary means of intervention were activated, namely, the Faial Environment and Climate Change Service, which proceeded with its careful removal and, from now on, the monitoring of the site.
This intervention falls under Action C11 of the LIFE IP AZORES NATURA project, through prevention, detection, early warning and rapid response plan against invasive alien species. This plan, despite being directed to the islands of Corvo and La Palma, is also being successfully replicated in other Azorean islands, where invasive flora species have already been detected and removed.
Be part of this plan by keeping an eye out for new flora species and if you suspect any possible invasive species, contact your Island Environment and Climate Change Service for rapid removal. Your collaboration is extremely important!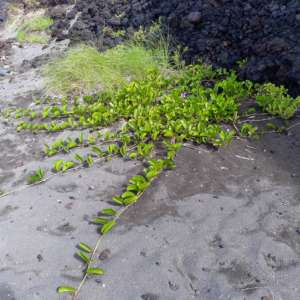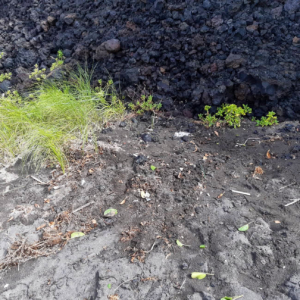 With the financial support of the LIFE Programme of the European Union.
RN 2000